My House on the Mesa
5 Camino al Borde
Bosque, New Mexico

In 1996 I built my "Nest", a 465 square foot
Earthship Dwelling and lived in it for a year.
The well is 680 ft. deep with 4500 gallons of water storage. Entirely off
the grid, solar power provides electricity for lights, washing machine
and dryer, and misc. appliances.
The small RV size refrigerator is powered by propane, as is the antique
cook stove and "Hot Water on Demand" water heater.
There is radio and TV reception.
The house maintains a comfortable temperature year round.
During winter months the sun shines into the kitchen, warming the house.
In the summer the windows are in the shade. The skylight facilitates air circulation.
My nearest neighbor is a mile down Twining Lane.
The house is about 10 miles southwest of Belen, New Mexico, in Socorro County.




Ladrone Mountain in the Morning Light
(click to see larger version)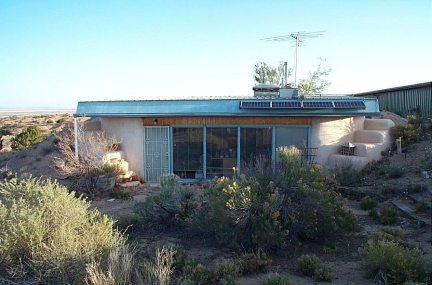 The Mesa House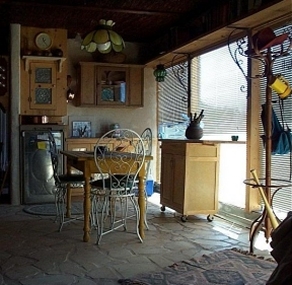 Kitchen Area



Comfy Full Size Futon Couches Sleep 2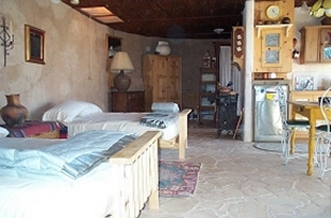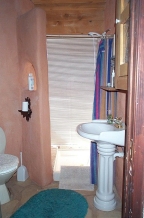 Bath with Shower




Site Designed by Jeremy Tompkins, Maintained by Michael Sperry
Copyright © by Lynda Jardine, Carmel Valley - ALL RIGHTS RESERVED

Get the Flash Player to see this player.